Become an Employer of Choice: Benefits of Workforce Development Strategies
Stand Out to Attract and Retain Talented Candidates for Aerospace Engineering Jobs
Are you challenged by attracting and retaining the most talented people into your aerospace engineering jobs? With the continuing skills shortages intensified by the Great Resignation, it's a challenge that many companies in our industry are facing.
How can you rise to this challenge and become an employer of choice?
Why Do Today's Talented Aerospace Engineers Leave Their Jobs?
To devise a solution to a problem, we must first understand what the real issue is. Why is it that the most talented people move from job to job? By understanding why engineers quit, we can devise strategies to retain them – and these strategies should make you equally attractive to jobseekers.
We've noticed a growing trend among candidates seeking new opportunities, and it's a trend that is supported by research. Lack of career development is driving attrition. Gartner's Global Talent Monitor found that 40% of departing employees noted this as a major factor in their decision to quit.
In its surveys, Deloitte has found that as many as 71% of Millennials will quit their jobs within two years because they are unhappy about how they are being developed. Further, almost 9 in 10 consider that 'professional or career growth and development opportunities' are important factors in their job choice. Gallup found that 59% of Millennials consider opportunities to learn and grow as being extremely important to them.
Welcome to Workforce Development
Traditionally, workforce development has focused on building skills specific to the short-term needs of the workplace. Organizations deliver this by providing formal training, and rewarding people with promotions on a highly-defined career path. Research is discovering that this rigidity is no longer attractive to many in today's workforce.
Most people today want their employers to develop individual capabilities before developing skills. They want challenging work that helps them to learn and become accomplished problem solvers, and to be rewarded according to their personal value to the business, not in a rigid pay structure. And they want to feel engaged with meaningful work.
Forget training and development and the promotional ladder. We're talking about workforce development ─ an evolution that encompasses not only how you do these things, but that puts employees at the heart of their own development.
Workforce development focuses on the individual, equipping them to improve their capabilities and learn new skills through work-based experiences that engage them more deeply and make them more prosperous and valued in the workplace.
The Benefits of Workforce Development
Both employees and employers benefit from workplace development. The continuous nature of the process improves capabilities and skills in an evolutionary way. This means that not only are skillsets relevant for the work being done today, but they are also being developed for the workflows of the future.
Because learning and development is individualized, not only do employees onboard relevant skills, but they also grow their knowledge and career development in directions that most appeal to them – and this helps them to become more deeply engaged and connected to their work and their employer.
Employers and employees benefit from:
Greater engagement and higher levels of job satisfaction
Greater productivity
More innovative thinking and greater collaboration
Continuous improvement in problem solving and critical thinking
Lower employee turnover
Employee Choice: The First Step to Benefit From Workplace Development
Much of the world has moved on. In flatter and more agile organizations, the opportunities to provide defined career paths and maintain momentum of career development via a series of promotions are restricted. In addition, the acquisition of skills is a continuous endeavor, that cannot be adequately provided in formalized training environments.
To develop a culture and strategy of workplace development, organizations must empower their people to direct their own career development and within existing workflows. Self-directed learning should be encouraged and enabled by managers who meet regularly with their employees to help them craft their own development opportunities, allowing them to develop at their own pace in the direction they desire, whenever possible.
When you achieve this individualization of development paths, you demonstrate commitment to the individual, their strengths, their goals, their values and purpose. And it's this that will make you an employer that the most talented candidates for aerospace engineer jobs will want to join and remain with.
Where do you start?
The best candidates for aerospace engineering jobs are natural learners. They are curious, enthusiastic, and have the skillsets that make them productive in the current environment, while soaking up knowledge and learning that put them one step ahead at every stage of their career. They are great collaborators, and willingly share their experience and expertise with their colleagues.
Are you finding it challenging to attract the talent that will drive your business forward?
To learn how you can leverage our experience and expertise, our networks, and our capability as a service provider to reduce the workload on your HR department and boost your talent acquisition, contact Precision Personnel today.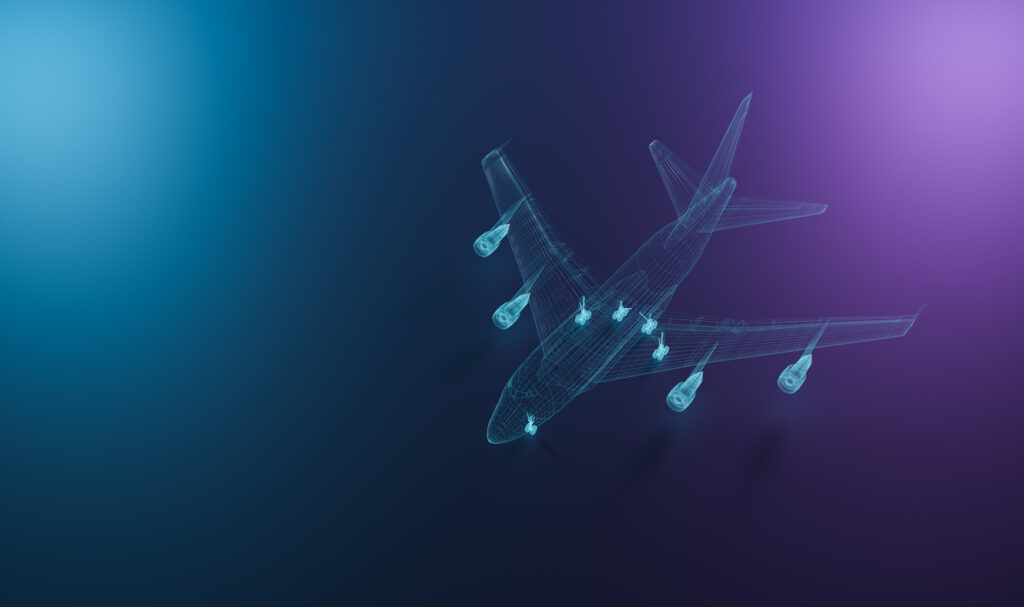 Your Recruitment Strategy Is Key in a Competitive Market The aerospace industry is a rapidly growing and…