Can the Right Staffing Firm Reduce the Workload of Your HR Department?
The Complete Guide to Partnering with a Staffing Firm
The use of staffing firms is increasing in the United States. According to the American Staffing Association (ASA), around three million temporary and contract employees work for staffing firms across the nation. During any 12-month period, America's staffing firms hire as many as 16 million employees.
Should you partner with a staffing firm? Could doing so reduce the workload of your HR department?
What Is a Staffing Firm and How Does It Work?
A staffing firm is a company that provides staff to other companies. It's a middleman between clients and employees.
The purpose of a staffing firm is to help companies fill their open positions with skilled employees by sourcing talent, evaluating them, and providing them to employers on short-term or long-term contracts, or into permanent positions.
Benefits of Partnering with a Staffing Firm
Staffing firms offer a range of benefits for companies that need either full-time or temporary employees. These include:
·      Reducing Employment Costs
A staffing firm allows your company the opportunity to reduce its employment costs while providing excellent service to employees by managing everything from payroll services, benefits administration, and healthcare management.
While a contract employee works for you, they remain an employee of the staffing firm, meaning the staffing firm is responsible for benefits such as health insurance, 401(K) retirement plans, paid time off, vacation pay, and employer taxes.
·      Reducing Overtime Pay and Improving Productivity
Staffing firms also help companies save on overtime pay, by providing temporary employees to cover busy periods or peak hours. The also helps to reduce stress on your full-time employees, helping to maintain motivation and improve productivity.
·      Reducing Hiring Risks
A staffing firm takes care of all the screening for you, so you don't have to worry about interviewing or other application processes. Your open role will be matched with a qualified and experienced candidate. And because they are an employee of the staffing form, you don't need to be concerned about unemployment insurance or severance pay, or the cost of finding a replacement.
·      Saving Time and Increasing ROI
For short-term projects, it doesn't make sense for your HR department to spend hours upon hours reviewing hundreds of resumes, vetting, and interviewing candidates. Not when a staffing firm can immediately supply the talent and skills you need from their pool of qualified employees.
·      Increasing Employee Retention
A staffing firm helps job seekers to find opportunities that are better suited to their skills, personality, and work-life balance. The result is higher employee retention.
·      Reducing stress
The hiring process can be very stressful for both employers and employees. The process is long, the interviewee selection is vast, and the final decision to offer employment can be difficult. While HR managers are busy interviewing candidates, they still need to focus on other important tasks like scheduling interviews, arranging for background checks, hiring lawyers for contracts, etc.
By doing all the work involved in the hiring process, staffing firms reduce this stress.
When Should You Partner With a Staffing Firm?
When does partnering with a staffing firm make sense? Some factors to consider include whether it will increase productivity, how much time it will take to hire employees, and what type of expertise and experience you need to hire.
Here are six of the most common reasons for partnering with a staffing firm:
1.     You want access to a high-quality talent pool including passive candidates
There is an enormous amount of talent available in the market today, but it can be a struggle to find and attract the best people. Passive candidates (often the best in the market) are hard to find and harder to attract. A staffing firm delivers a large and high-quality talent pool to you.
2.     You have a sudden and unexpected need for staff
A staffing agency can provide you with the help you need when your business needs to hire new staff quickly; for example, if you win the business of a new client that causes a significant need for greater engineering capacity.
3.     To cover seasonal needs or vacations
If your business is seasonal, partnering with a staffing firm will enable you to seamlessly regulate your employee count.
4.     When specific expertise or skills are needed on short-term projects
If you are working on a one-off project, or need specific skills to aid your team only occasionally, it doesn't make sense to hire a full-time employee.
5.     You want to 'try before you buy' an employee before hiring them
If you get a hire wrong, it can be costly, and demoralizing for your team. Using a staffing firm allows you to 'try before you buy'. You can hire on a contract basis before deciding if the employee would make a good full-time hire.
6.     You don't have the resources or time to handle recruitment yourself
Hiring a staffing firm is the most cost-effective and efficient way to find talented employees without having to do the work yourself.
Types of Staffing
There are three types of staffing services for companies with hiring needs:
·      Contract (Temporary) Staffing
Contract staffing is a type of temporary staffing. The staffing firm handles all the associated admin and provides benefits such as health insurance and 401(K) plans.
·      Contract-To-Hire Staffing
Contract-to-hire staffing is an arrangement where employers hire temporary contract employees with a view to offering them full-time employment at the end of the contract, though without obligation to do so.
·      Direct Hire
The staffing firm is engaged to find suitable candidates to fill a long-term position. The staffing agency is paid for the work they do upon a successful hire, and the employee becomes an employee of the hiring company.
What Now?
As you can see, when you partner with a staffing firm, there are many benefits that will reduce the workload of your HR department. But before you sign up with a staffing firm, you need to do a little homework. Not all are equal, and you should consider several before making your final choice.
Speak with others who have used their services, and learn about their recruiting policies. Make sure that they have the capacity to provide the staff you need, and that they are reliable and consistent.
Remember that the quality of the staffing agency you use will determine the quality of the people they supply to you.
Where do you start your research? Contact Precision Personnel today and discover the real difference we make to HR departments for the clients we work with.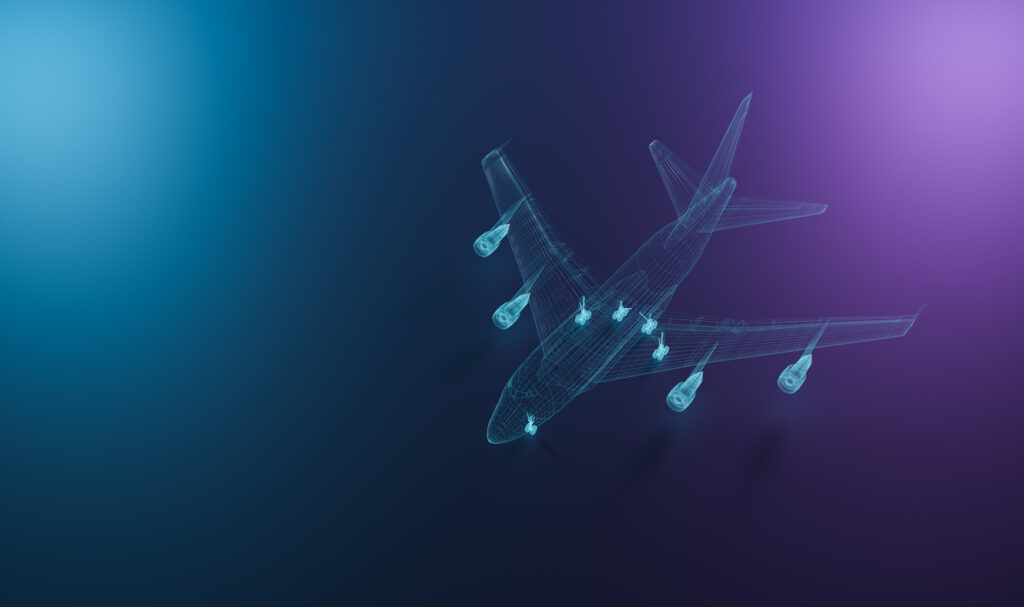 Your Recruitment Strategy Is Key in a Competitive Market The aerospace industry is a rapidly growing and…