Interview Tips for Aerospace Engineers
How to Prepare, Perform, and Follow Up Successfully
Whether interviewing for your first aerospace engineering job, or interviewing for the first time in a long time, you won't want interview nerves to get the better of you on the day. Getting the job hangs on your performance. With so much pressure on you, how do you relax so that you can show the real you?
Here are our tips to help you prepare to give an offer-winning performance, and follow it up successfully.
Preparation Is Key to Interview Performance
When you receive an invite for interview for an aerospace engineering job, don't sit back and think you can wing it in the interview room. The strength of your performance is all in the preparation. Now is time to put in some real work. Here's what you should focus on:
Researching the company and the role
Dig as deep as you can into the company. Understand their mission, their set-up, and the projects on which they are working. Get a feel for their culture, and how the role fits into what they do. Visit the company's website daily, and read their latest press releases. All this is knowledge that you can bring into conversations during your interview.
Learn about your interviewer
If you know who will be interviewing you, make an effort to learn about him or her from their professional profiles on company websites and LinkedIn. How did their career progress? What do they do outside of work? What school did they attend? This kind of knowledge will help you prepare for potential questions, and questions of your own – and it will also help you to create common ground and personal connection.
Know how your skills and experience fit in
Read the job description several times. Compare this to your resume. You've been asked to interview because your resume made a great impression, so you better be prepared to demonstrate why in the interview. The trick is to know your resume and the job description inside and out, and to ensure that you are prepared to answer any question asked about any detail on your resume.
Prepare answers to expected questions
Okay, so you know that the interviewer will want to confirm your suitability for the role. This means you can expect questions that evaluate your experience, personality, and ambition. You'll be asked a few problem-solving questions, too.
The best way to answer interview questions is the STAR method (Situation, Task, Action, Result). Select a few key experiences that you can draw on to answer a range of questions, and prepare your answers.
Practice for your interview
Once you have prepared your answers, it's time to practice them. Work on your delivery in front of a mirror, or with a friend asking questions. This should help you decide which is the best answer for each type of question – and how to modify your answers – as well as ensuring a natural delivery (you don't want to appear rehearsed in the interview).
Prepare to create a great first impression
That first impression is important. Think about clothes, shoes, and smile. Never underdress, and remember that neutral colors will ensure that the interviewer's focus isn't distracted.
Performance Is the Key to Unlock an Offer
If you have prepared well, you'll be more likely to relax in the interview. This will help your performance, but there are a few points to focus on during your interview, too:
Arrive on time, and be in 'interview mode' immediately
Make sure you arrive on time, around 10 minutes before your interview. Plan for delays in your journey. If you arrive too early, find a coffee shop or library in which you can relax, review your resume and the job description, and get into 'interview mode'. Make a good impression with the receptionist who greets you – it is possible that he or she will be asked for feedback.
Give a solid greeting
Make eye contact. Smile. Shake hands firmly. Show that you are excited to be given this opportunity, and that you are looking forward to the conversation.
Be wary of your body language
Your body language can say more than the words you use. Avoid crossing your arms and displaying a 'closed' personality. Make sure to retain eye contact. Relax in your chair, but don't slouch. Don't fidget, and don't play with a pen!
Be prepared to ask for clarification
If you don't understand a question, or you're not sure what information the interviewer is trying to solicit, don't be nervous of asking for clarification. This shows that you are detail-oriented and not likely to rush into misjudged decision-making.
Be honest, and be yourself
You've been asked for interview because of the strength of your resume. Don't exaggerate your experience or accomplishments. Be honest and let the real you shine through. Success depends upon you showing that you will naturally fit in with the team as much as your qualifications and skillset.
Know what to ask and what not to ask
You should have prepared a couple of questions to ask before you leave the interview room. Subjects that you can approach include asking if the interviewer has any concerns about your experience or qualification to perform in the role – this will give you the opportunity to correct any misunderstanding. You might also ask what the interviewer's concept of success in the role looks like.
One subject that you shouldn't broach is salary and benefits. However, asking about career advancement, and learning and development opportunities will help to show that you have ambition and a desire for a long-term role.
Thank the interviewer
Thank the interviewer for their time. Express your gratitude for the opportunity. Take note of the next steps.
The Follow-Up
The day after your interview, send an email to the interviewing manager to thank them once more. This is also an opportunity to confirm your enthusiasm for the role, and to point out anything that you may have forgotten to mention during the interview.
The Wait
Waiting for an answer can be excruciating.
Should you follow up again? If you haven't heard within the timeframe the interviewer has given, then the answer is yes. It's perfectly okay to give a gentle nudge to the hiring manager, but you should take care how you do so.
When we work with candidates, we ensure they are kept informed of their progress toward a job offer with valuable feedback at every stage. And because we work so closely with hiring companies, we are better able to match a candidate to the role and employer who is most suitable for them – whatever the stage of their career.
When you register with Precision Personnel, we'll partner with you to help you prepare and perform at your peak so that your career aspirations come into focus faster.
To fast-track your aerospace engineering career, submit your resume to Precision Personnel today.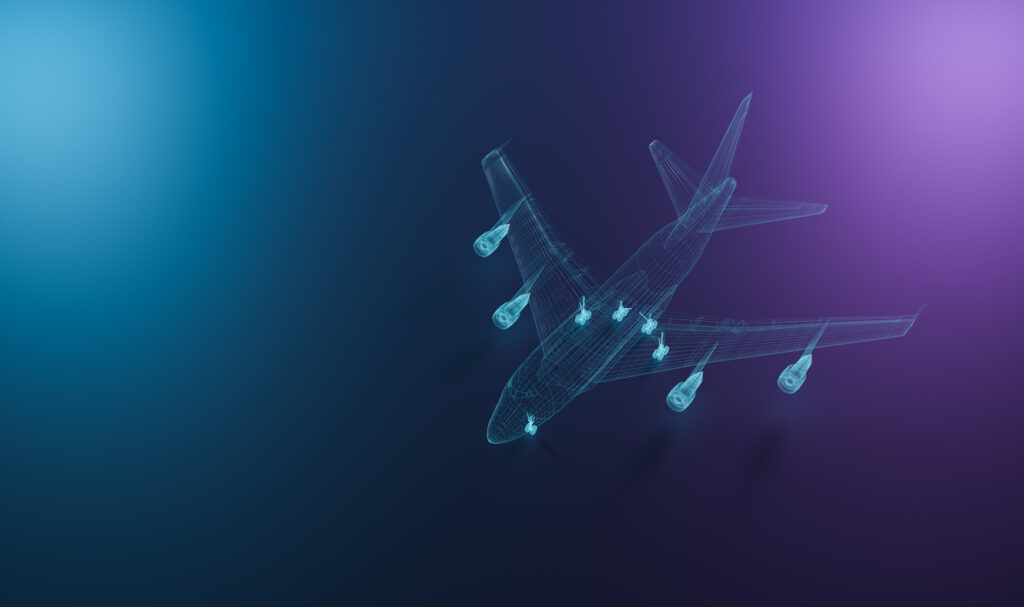 Your Recruitment Strategy Is Key in a Competitive Market The aerospace industry is a rapidly growing and…