Why Tailoring Your Resume Is Crucial for Aerospace Industry Jobs – and How To Do It in 5 Minutes
Resume Writing Tips for Perfect Resume Tailoring
If you're seeking a new job in the aerospace industry, your resume is crucial. So, too, is tailoring your resume for each job application. If you're applying for aerospace jobs but not receiving an invite to interview – even though you are ideal for the role – it's because your resume isn't doing its job.
In this article, we share our resume writing tips to help you present the perfect resume for every job application you make.
Why Is Getting Your Resume Right So Important?
Your resume is the first impression that an employer gets of you. It is crucial that it not only presents your skills and experience, but also your personality. Think of it as a sales pitch, where you are the product, and the employer is the customer. You've got to show that you satisfy all the needs of the employer ─ like a features and benefits brochure. If you don't, then you won't be invited to interview.
Why Is Tailoring Your Resume Crucial?
Research by Capterra has found that three quarters of recruiters and talent managers use ATS ─ Applicant Tracking Systems. A major function of ATS is to screen resumes. The bottom line is that if your resume doesn't hit it off with an automatic resume checker, it won't even reach the hiring manager.
The way to make your resume attractive to a machine is to tailor it to the specific job and employer. You must keyword it so that a machine can scan it and see that you fit what it has been told to look for.
By matching your resume wording exactly to the wording on the job description, you'll rank higher in the ATS ─ and that's going to get you over this first critical hurdle.
How Do You Tailor Your Resume in Five Minutes?
Now you understand how hiring companies use ATS to filter resumes, you'll also understand that the biggest resume mistake you can make is sending the same resume for all jobs. But this doesn't mean you need to rewrite your entire resume for every job application you make.
Here is how to easily personalize your resume for each job application you make:
Step #1: Create a base resume ─ and keep it updated
The hard work is to create your resume in the first instance. List your skills and experience immediately under your personal statement ─ and with your jobs in reverse chronological order. Include the technology and software you use, and don't forget your soft skills.
Choose a layout that makes it easy for ATS and a hiring manager to scan.
Finally, keep your resume updated! Spend a few minutes at the end of each month to go through your resume and add in new skills, experience, responsibilities, and qualifications gained. Detail your achievements.
Step #2: Read the job description and note the skills required
Now, read through the job description, and note the skills required. Write these exact phrases on a piece of paper.
Step #3: Compare keywords to your resume and rephrase
This is where personalization of your resume really begins. Compare the skills and experience listed on your resume to the list of keywords you have created.
You need to alter your noted keywords for the job description keywords where applicable. For example:
You may have included, let's say, 'aircraft design', but the job description asks for 'aircraft conceptual design experience'.
You may have stated a role as 'Senior Design Engineer', while the job you are applying for is 'Lead Aircraft Design Engineer'.
Consider, also, job action verbs. These might include altering your resume to 'managed' a team instead of 'supervised', 'developed' instead of 'planned', 'maximized' instead of 'increased', etc.
Rephrase your entire resume to the keywords you have identified on the job description ─ your personal statement, skills, experience, job tiles, and qualifications.
Step #4: Review and ensure your resume is an honest reflection of you
Having keyworded your resume, read through it and ensure that it is honest, accurate, and relevant to the job to which you are applying.
Step #5: Proof your resume
It's also important to make sure that your resume doesn't have typos or grammatical errors. Don't let a simple mistake leave them with a bad impression.
Bonus tip: Choose a suitable filename
It's surprising how many resumes are sent with poor filenames (or errors in them). When saving your file, ensure that you do so in the format 'Name-Resume-JobTitle-Company':
"JohnDoe-Resume-SeniorAerospaceDesignEngineer-AAA.pdf"
Make Your Resume Sell You
To get noticed by recruiters and employers, you must present a resume that is well-written and helps you stand out to ATS and hiring managers.
It should focus on the experience and skills that are relevant for the position you are applying for, and highlight your achievements. And it must be personalized for the job for which you are applying.
You don't need to rewrite your resume for every job application you make, but you must keep your base resume updated and then spend a few minutes ensuring it matches the job description's wording. Keywords are key.
Are you seeking your next career move in the aerospace industry?
Contact Precision Personnel today for a confidential conversation about your professional goals, and the help you need to take your career to the next level.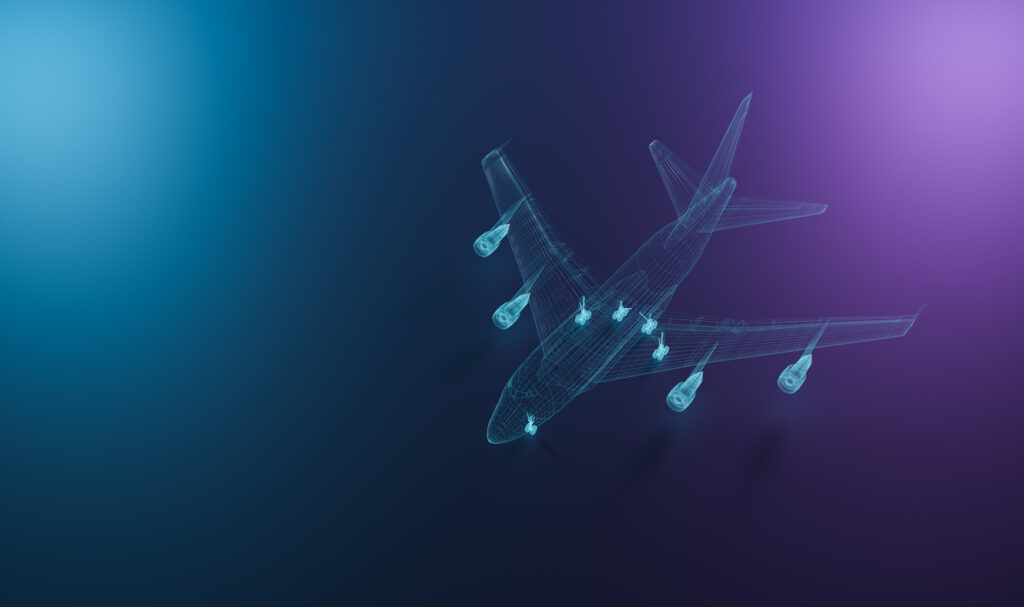 Your Recruitment Strategy Is Key in a Competitive Market The aerospace industry is a rapidly growing and…