The Litmus Test Process to Choose Contract Engineering Shops
A 5-Step Process to Ensure Your Contract Engineering Shop Is Best-in-Class and Best For You?
Make a poor decision about which contract engineering shop to partner with, and it could be disastrous for your projects and schedule performance. A poor partner will hamper your ability to innovate and deliver on time. The quality of work may be sub-standard, and that's going to affect your ability to meet production schedules.
With so much at stake, it's not hard to understand why the process of selecting a contract engineering shop is so stressful. What you really need is a litmus test.  A go-to checklist that will tell you straight away if the contract shop that you're considering will prove to a great business partner.
The 5-Step Contract Engineering Shop Litmus Test
It's crucial to avoid the companies that over-promise and under-deliver – and there are a lot of them. Companies who present under-qualified candidates with don't match your job reqs.
A reliable contract engineering shop will provide you with the best candidates. The people who will keep your programs on schedule and your business operating at peak efficiency.
These steps will help you avoid the former and focus on the latter.
Step #1: Check the Contract Engineering Shop's Track Record
Is the company newly founded, or has it got 10 or more years of experience in sourcing aerospace engineers and delivering the best candidates to fill roles? The longer the track record, the more confidence you can have that the contract engineering shop delivers what it says it will.
Step #2: Check that the Company Values Its Employees
When a company values its employees you get value delivered to you. You get engineers who are motivated to excel, to do their best work, and to stay at the top of their game. So make sure you ask about how the contract shop treats its employees.
Step #3: Check for Excellence in Service
It's not only how the contract engineering shop treats its employees that matters. It's how it treats its clients. After all, service is the name of the game. This comes back to the company's ability to really get to know you and your projects, and understand your exact needs.
Step #4: Check the Contract Shop's Ability to Fill Roles Quickly
Often, you'll need to fill a position fast. You can't afford to wait months for the right candidate to be found. You need that person onboard in a few weeks – sometimes in days. Therefore, you should inquire as to average time to fill roles and how quickly the company locates candidates for open roles.
Step #5: Check the Contract Engineering Shop's Own HR Capability
Here's something that many companies neglect to check: how well does the contract shop do with its own HR?  Is its HR department ready to swing into action to assist its clients and their own employees?  Can they onboard quickly and accurately to deliver engineers in the required time?
For the Best-In-Class Contract Engineering Shop, Check Out Precision Personnel
Our team includes former aerospace engineers with experience working at all types of aerospace companies. They understand the intricacies of a client's job requirements.
With our in-depth experience of the industry and staffing, as well as our rapid-action vetting processes, you can be assured that we will fill your positions swiftly and accurately – providing a highly targeted set of candidates to you.
You'll soon discover that our employees are central to our success. So, we make sure that we know our employees and help them with their needs. So you'll get a contractor who shares your vision and your goals – your success is their success.
Here's what one of our employees says about us:
"Precision Personnel has employed me for the last 15 years. Although it's hard to think of them as my employer, they're more like family. They have helped advance my career by placing me in the right job to pursue exciting new challenges, all while understanding my priorities outside of the workplace." R.A.
(By the way, this is only one of the amazing things that our people say about Precision Personnel.)
You need engineers who will bring value to your team. We'll treat your needs like we do each of our assignments – as an opportunity to excel beyond your expectations.
We've been delivering consistent results to our clients for more than 20 years, and have been recognized for the service we give to clients with multiple Supplier of the Year awards.
With our experience and industry contacts, and because of our incredible reputation as an employer and service provider, we offer quality resources every time.
For the perfect engineers for your business, contact Precision Personnel today.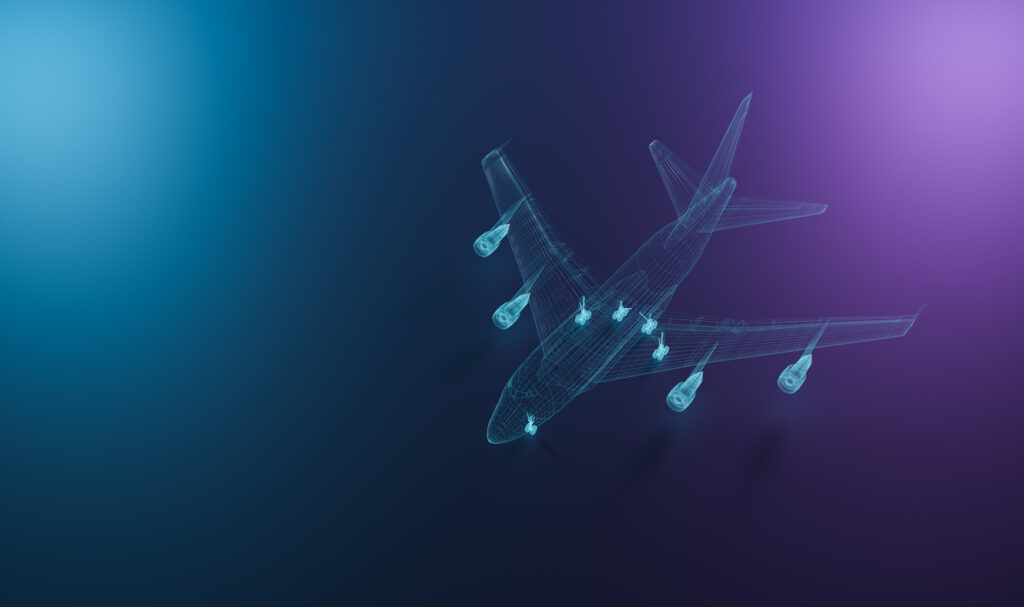 Your Recruitment Strategy Is Key in a Competitive Market The aerospace industry is a rapidly growing and…